With heating bills at record highs, many householders are worried about the impact of the high cost of heating their homes and are searching for ways to reduce energy bills, as well as tips on how to save on heating oil costs and energy in the current climate.
Here are some of our easy and low cost tips at ValueOils.com for saving heating oil and improving your energy efficiency:
1) Turn off all radiators that are not in use
If there are rooms in your house that are not in use – turn off the radiators in those rooms. To feel the maximum benefit from this you should ensure that the doors are closed behind you to prevent the cold air flowing throughout the rest of the house. If you work from home you will tend to spend most of your day in the room that you use as your office. Therefore, in order to save on heating oil and energy – this tip would be advantageous.
2) Double check that your timer clock is set efficiently
i.e., a) off when not in house b) coming on only for shorter periods of time.
Ensure that your timer clock is adjusted so that the heat will only come on when you are in the house – if you are not at home, you don't want to waste heating oil and energy. Another helpful tip is to ensure that you have the timer clock set so that the heat will only come on for shorter periods of time.
3) Ensure nothing is blocking your radiators
A simple and easy tip to save heating oil and energy is to ensure that there are no obstructions in front of your radiators: beds, sofas, furniture. These items will block and absorb the heat before it has a chance to circulate around the room – let the heat out!
4) Ensure long curtains do not block radiators
Long curtains are great but if they drape over your radiator, they are basically robbing you of heat. If they are covering the radiator, the heat simply goes out the window – something we don't want to happen! Tuck long curtains behind the radiator or keep them in the holdbacks while the radiators are on.
5) Test the temperature of your radiator: don't burn the hand off yourself!
A simple test you can perform in the comfort of your own home – place your hand on the radiator; if you safely place your hand on the radiator when the heat is on, it's fine. However, if it is too hot to hold your hand on, you are wasting heat. To prevent unnecessary heat waste, you can either turn the radiator thermostat down or turn down the thermostat on the boiler – a simple but effective tip!
6) Ensure that your boiler is serviced annually
This is not a luxury! An un-serviced boiler can be running very inefficiently e.g. at 50% therefore for every £1 of oil used, 50p of it is being wasted. Having your boiler serviced annually and checked for efficiency will reduce fuel wastage and improve the reliability of your heating system.
7) Draught proof all your windows and doors
Draught proofing is one of the most effective ways to save energy and money. If draughts are uncontrolled, they tend to let too much cold air in and waste too much heat – something we do not want to do! Fitting draught excluders are also beneficial, they can reduce heat loss by up to 30% in extreme cases.
8) If chimney is not in use – block chimney with approved draught balloon
A chimney balloon is a great way to reduce energy loss from a room. Chimney balloons prevent the flow of cold air into your home as well as preventing warm air from escaping. Essentially, a chimney balloon will keep your house warmer and help you to save on heating oil and energy.
9) Check eligibility for any available grants
There are various grants available to help with your energy efficiency within your home. Check online to see if you are eligible to avail of these grants – Eg: Insulation grants etc.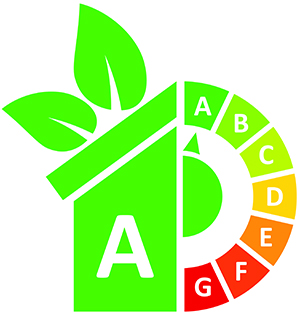 Here at ValueOils.com we do the work, so you don't have to. By comparing prices against our extensive list of suppliers we can get you a competitive deal on your home heating oil, every time!